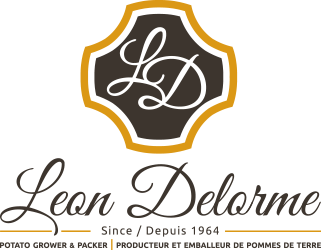 ---
Our new website will be launched soon.
Since 1964, Léon Delorme Ltd. have delivered only the best selection of quality potatoes, grown in the sandy soils of Curran, Ontario.
---
Notre nouveau site Web sera lancé bientôt.
Depuis 1964, Léon Delorme Ltd. ne produit qu'une sélection supérieure de pommes de terre cultivés dans les terres sablonneuses de Curran, en Ontario.